The project ChangEU has been promoting workshops in Portugal, Italy and The Netherlands to collect citizens' perspectives about the future of Europe, focusing on the 5 scenarios put forward by the European Commission. Throughout the project, partners have used non-formal education methods to debate and develop creative ideas about the EU we want. During this period of social distancing, we've explored online platforms to develop new and creative ways to promote participation in the discussion about Europe.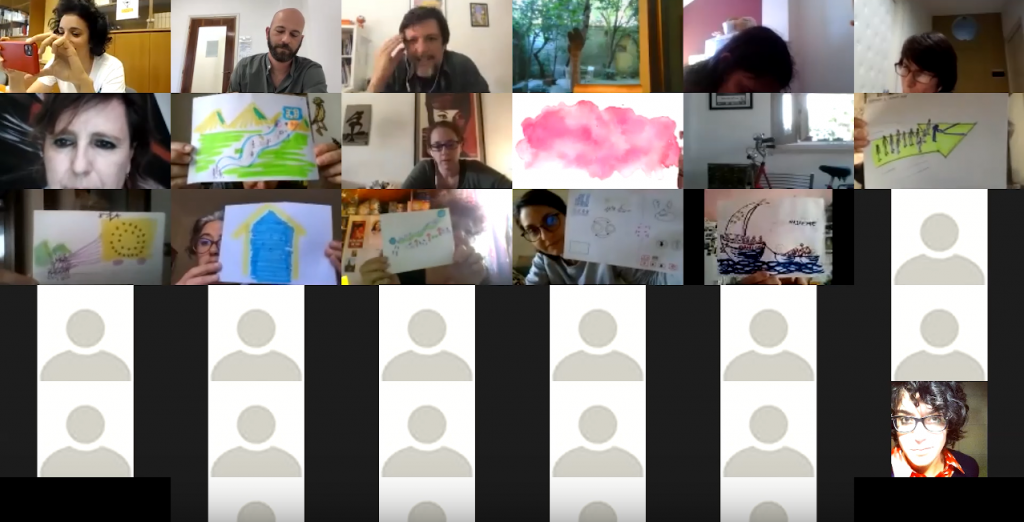 Fondazione Flaminia promoted on May, 25, 2020, an online workshop facilitated by Alessandro Bonaccorsi, using the Ugly Design2 methodology, that aimed to use drawing as a way to express ideas and concepts. The event involved 40 citizens, including 37 participants from the city of Ravenna, Italy, 3 from the city of Lisbon, Portugal.
The workshop was expected to be held in the classroom with a class
from the Ravenna art high school, but the lockdown and social isolation did not make it possible to organize a workshop in person.
In a moment of emergency and structural, economic and social crisis that has affected the whole world, we considered fundamental to continue to talk about Europe and the future of the EU.
We have therefore remodelled the workshop to make it usable online,
through the platforms we learned to use during the lockdown period, and we opened it to all citizens, without age limits.
During the workshop, the participants were invited to imagine and convey messages about Europe using drawing, express their opinions about the future, namely which of the 5 scenarios they consider the best option for Europe, and reflect about the fundamental conditions to turn it to reality.