On March, 5 and 6, 2020, the Centre for International Studies (CEI-Iscte) and the European Association of Young Educators (EAYE) took the debate about the Future of the EU to Braga, in collaboration with the University of Minho, on the north of Portugal. The event involved 77 citizens, including 68 participants from the city of Braga, 7 from the city of Lisbon, Portugal, 1 from the city of Paris, France and 1 from the city of Rome, Italy.
During the workshops, students from the master's and graduation classes on International Relations shared their perspectives and ideas about the 5 scenarios for the future of Europe. The event included 2 workshop sessions with the two groups. The sessions started with a brief presentation of the project by the partners, followed by the "EU dating" an activity in which participants had to share with each other their answers to the questions "What does it mean to be an European Union citizen".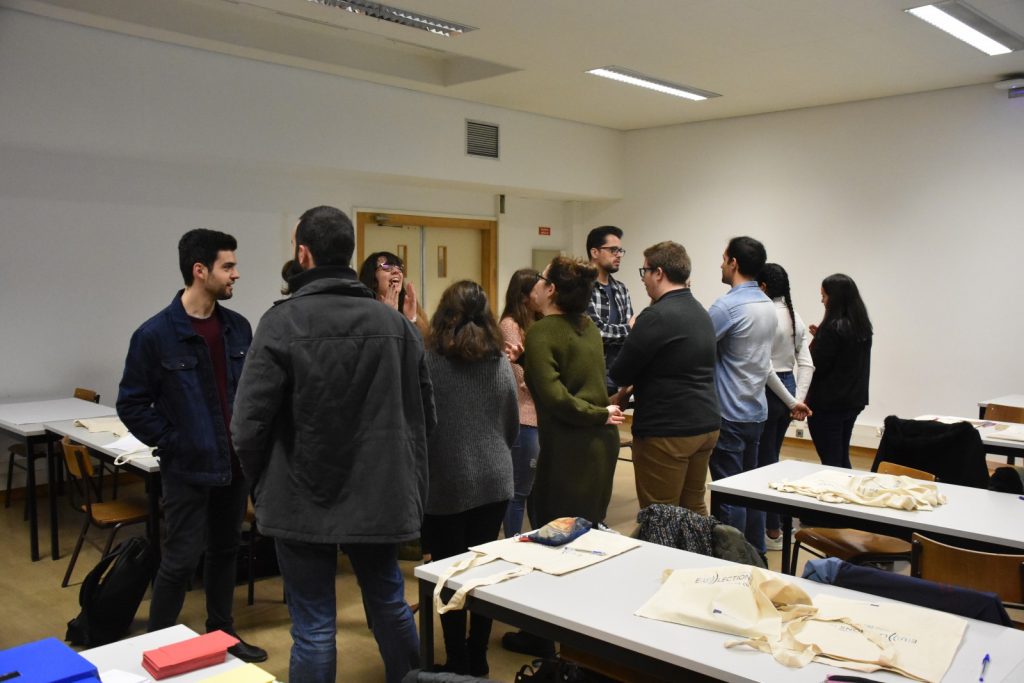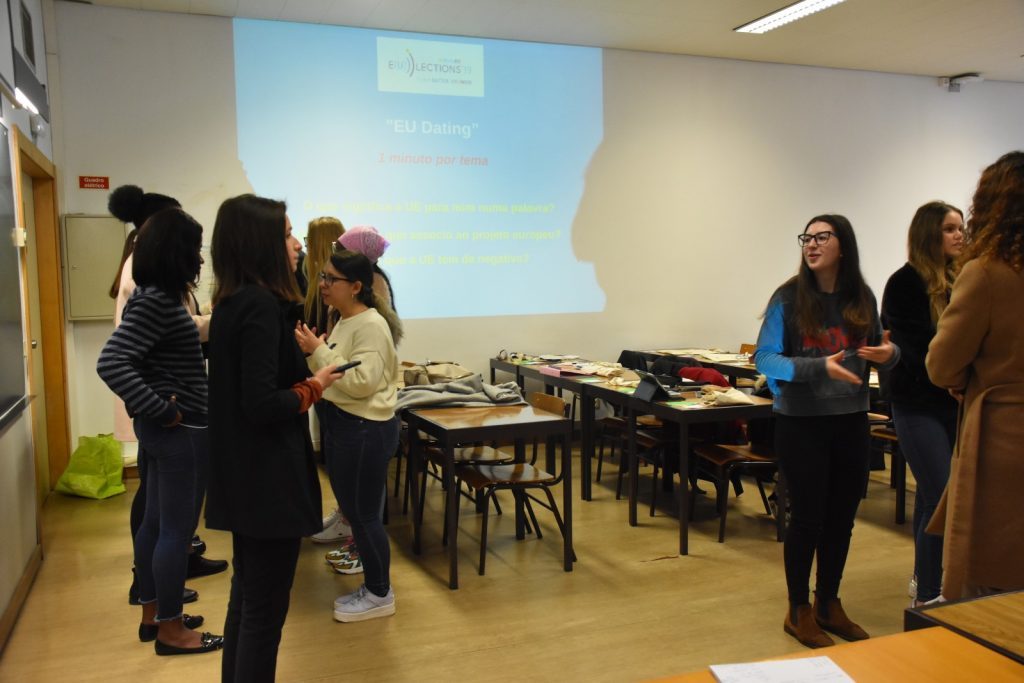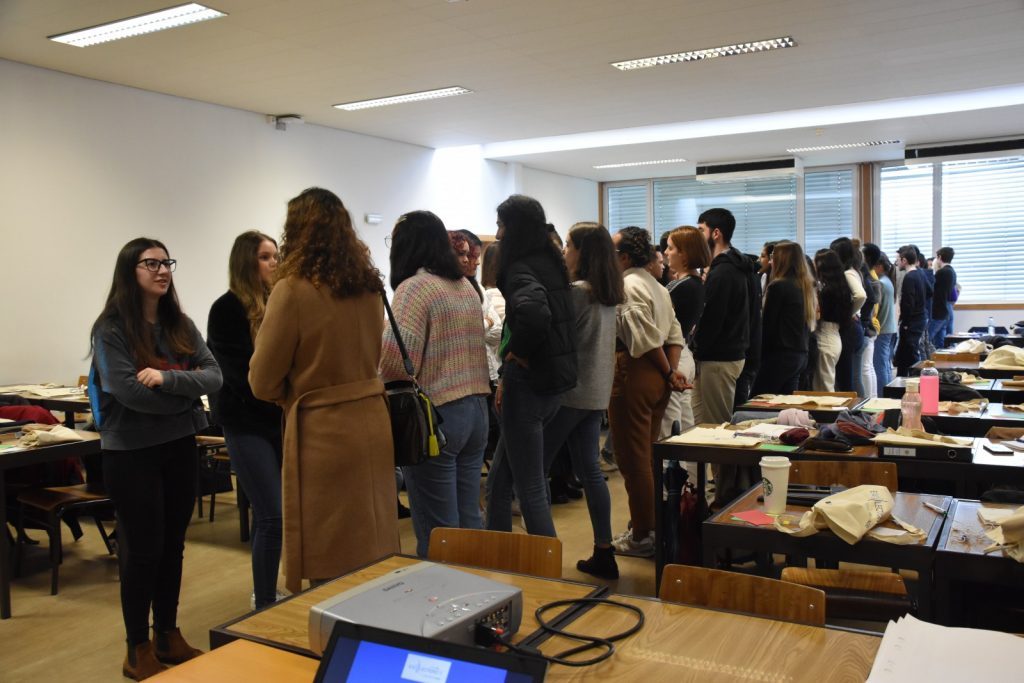 After the initial presentations and ice-breakers, we invited the participants to watch a video and a presentation about the 5 Scenarios for the Future of Europe. This introductory video and the additional information provided were the starting point for the group-work in which students chose one of the scenarios, reflected about its pros and cons and shared with the rest of the group. Each group also created a message for the European institutions.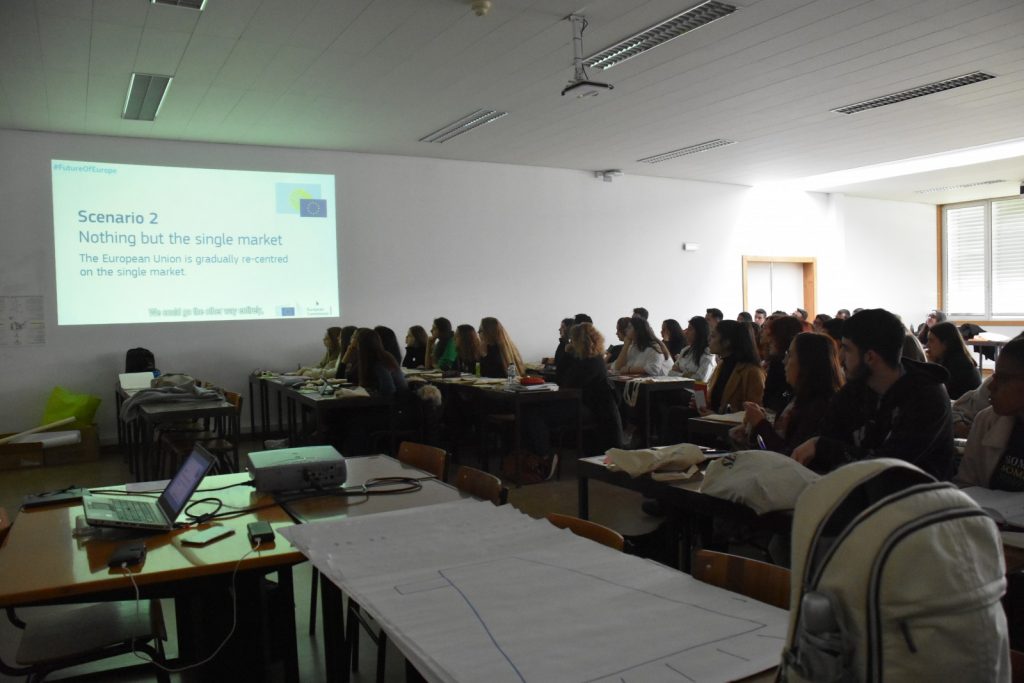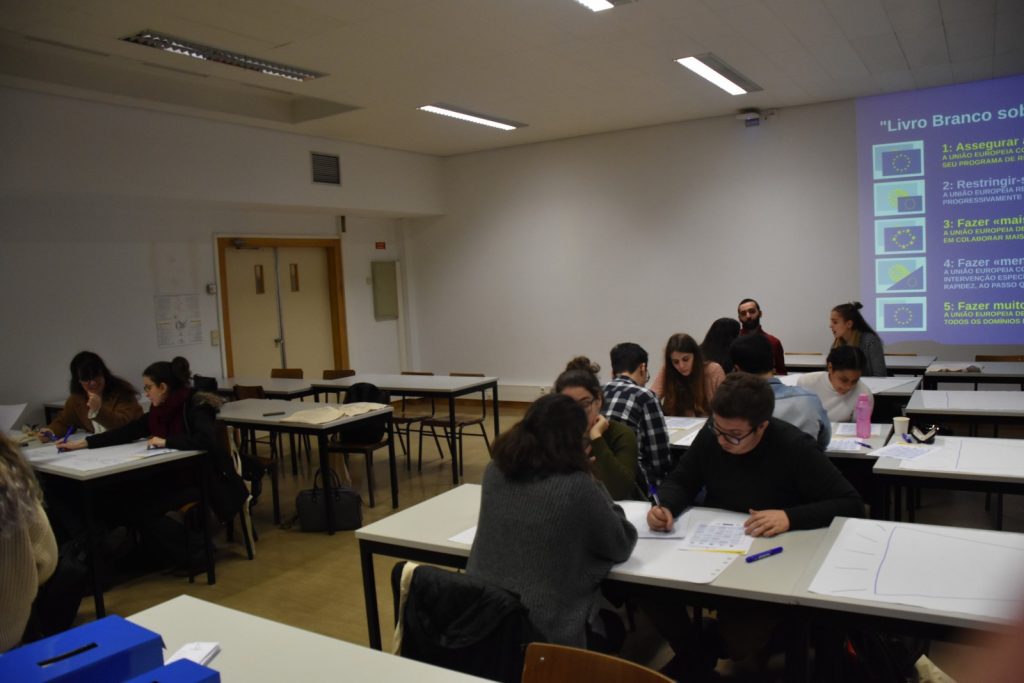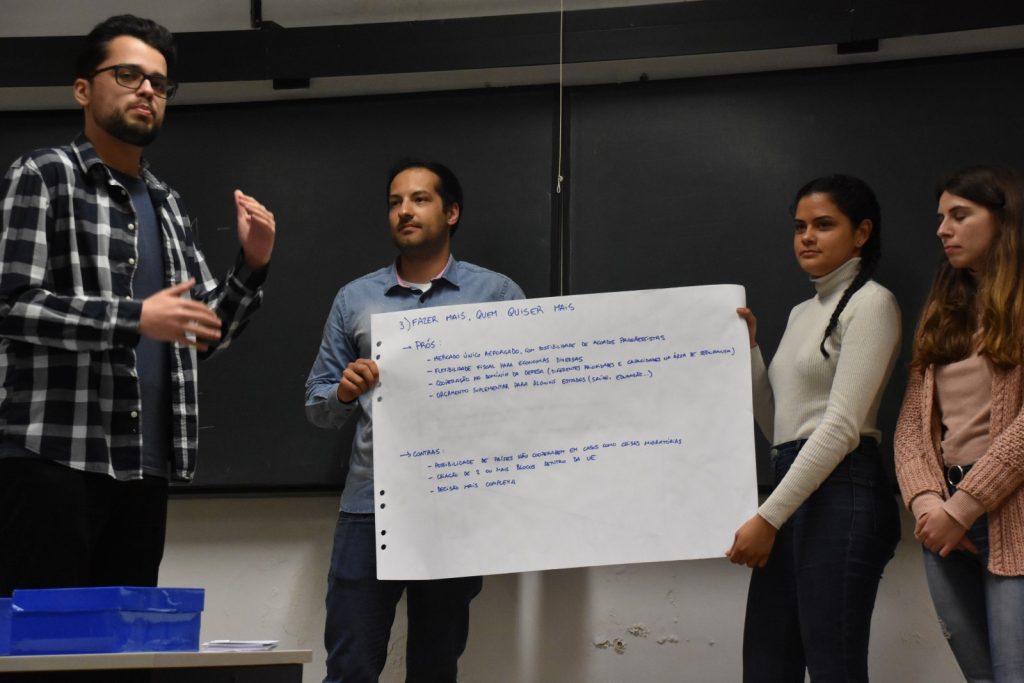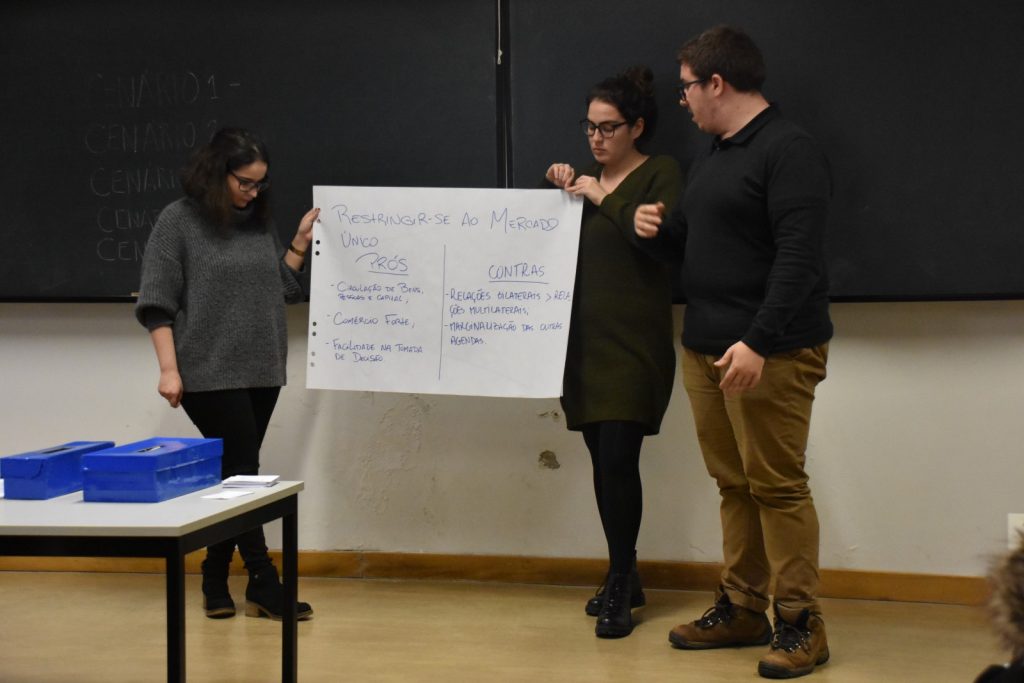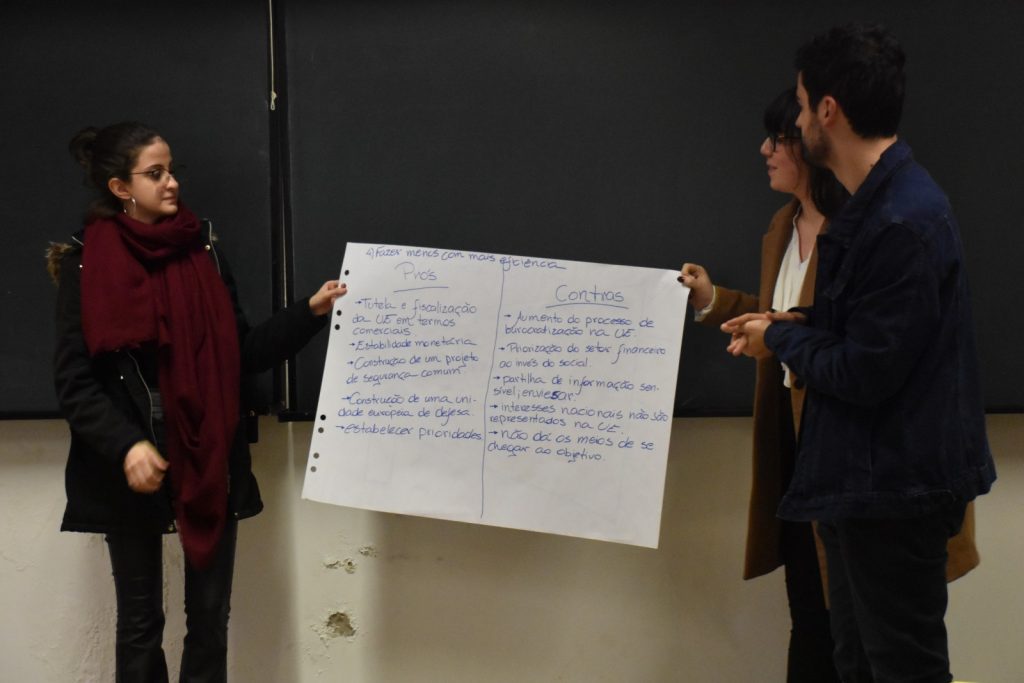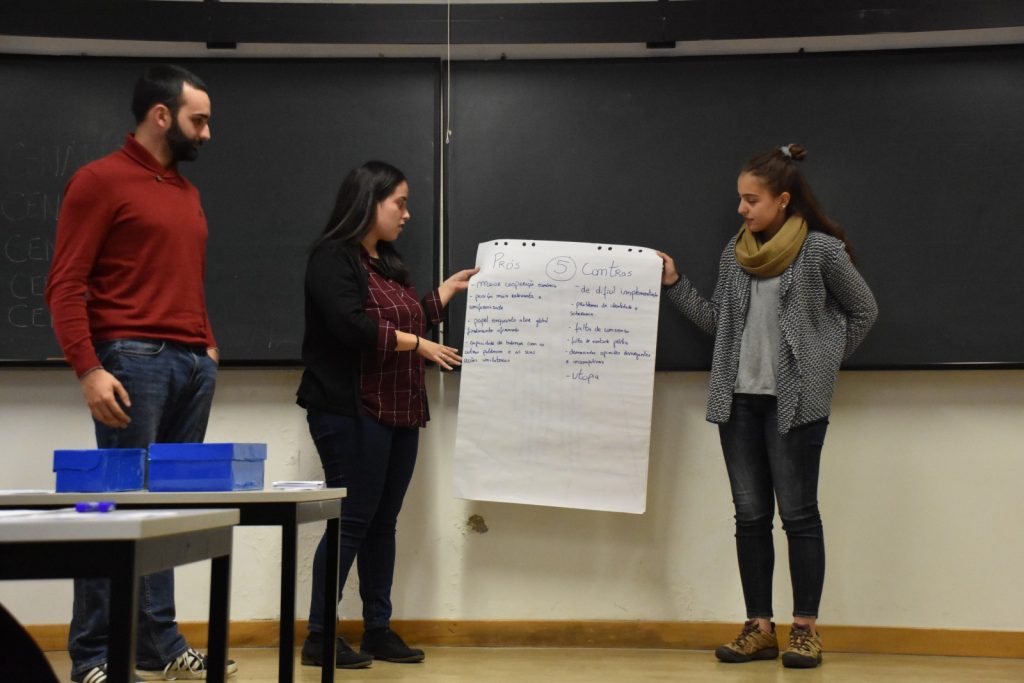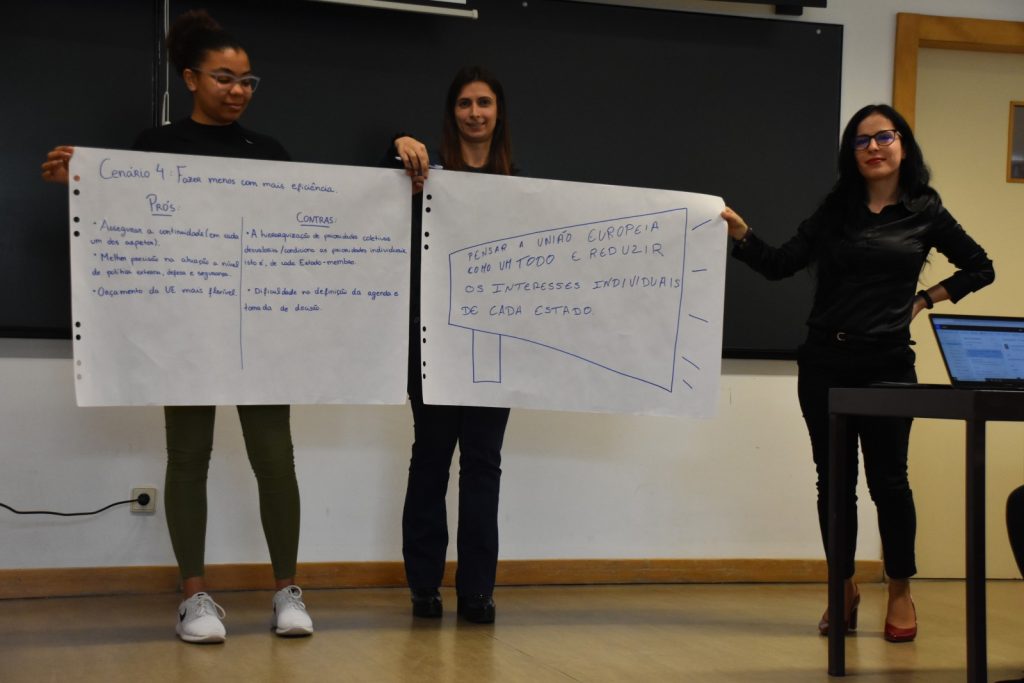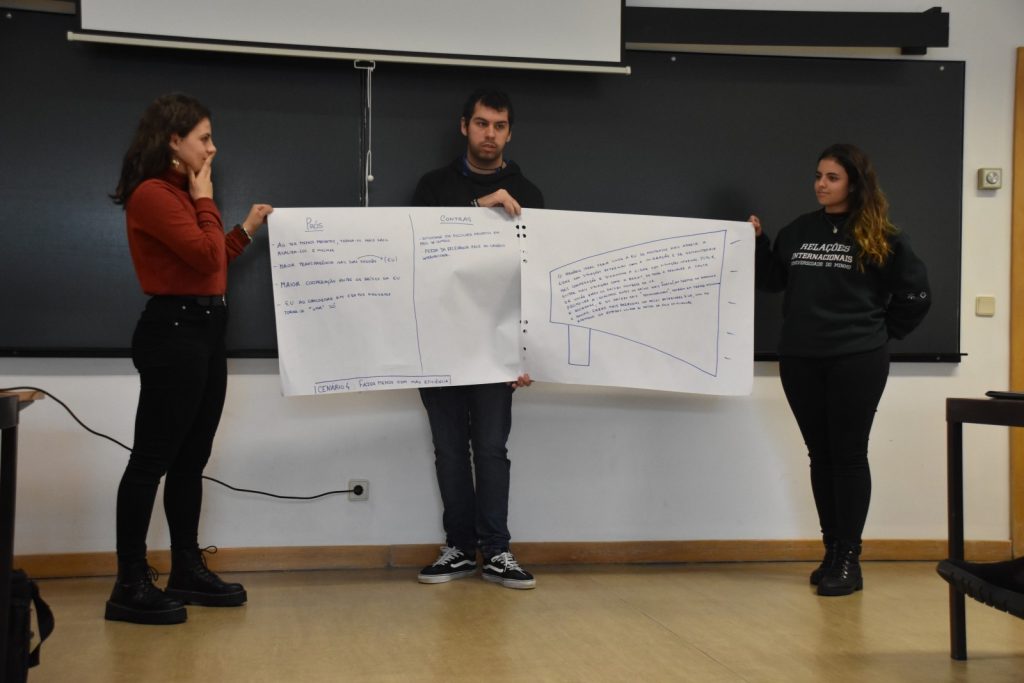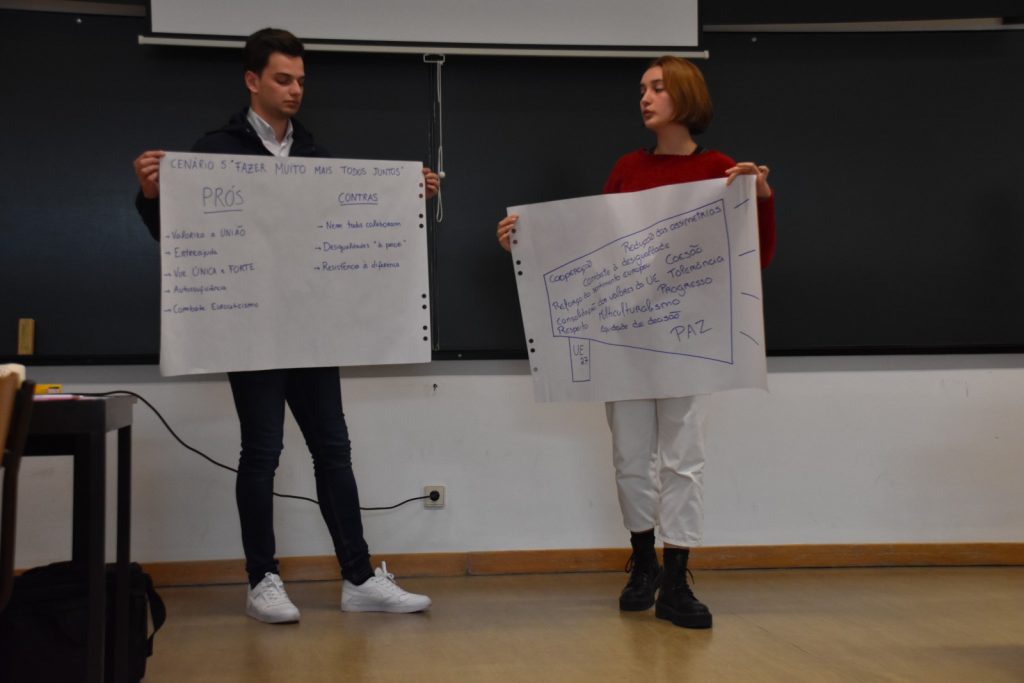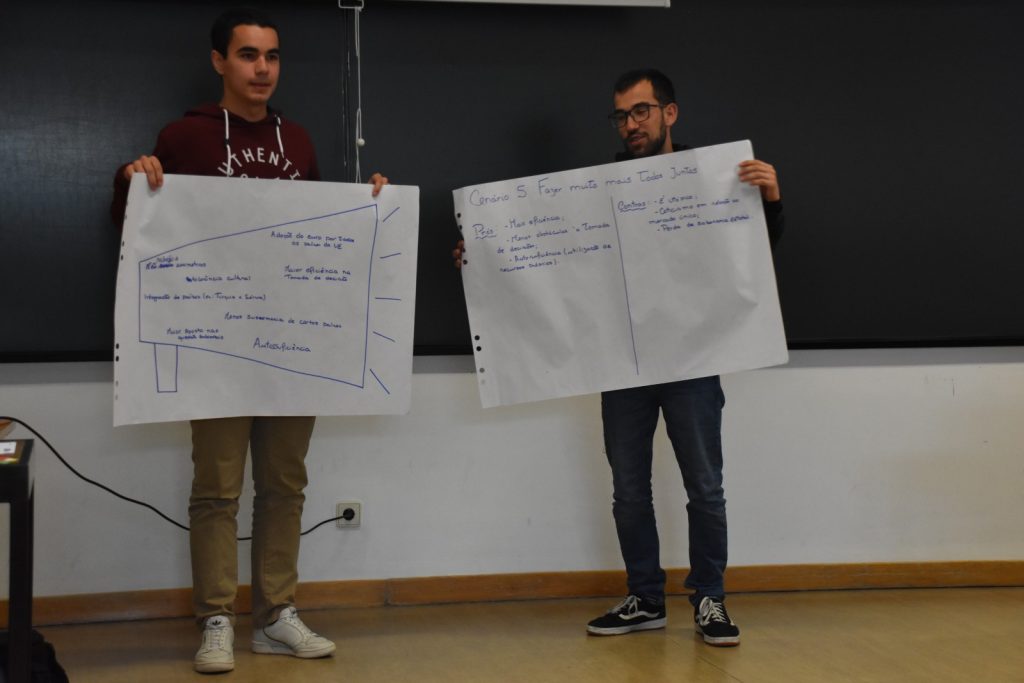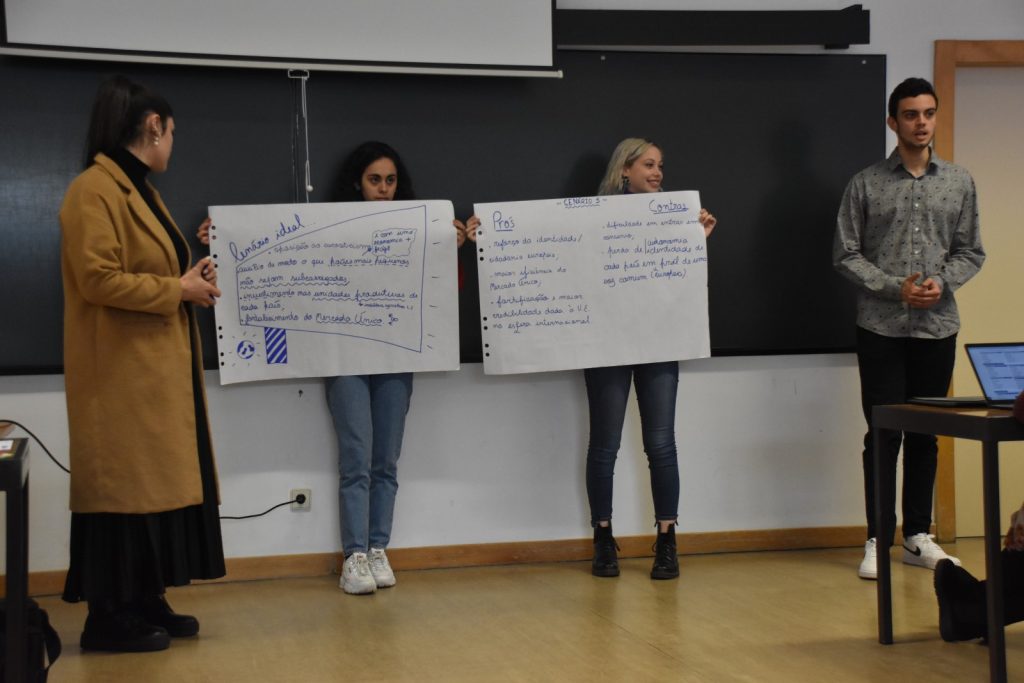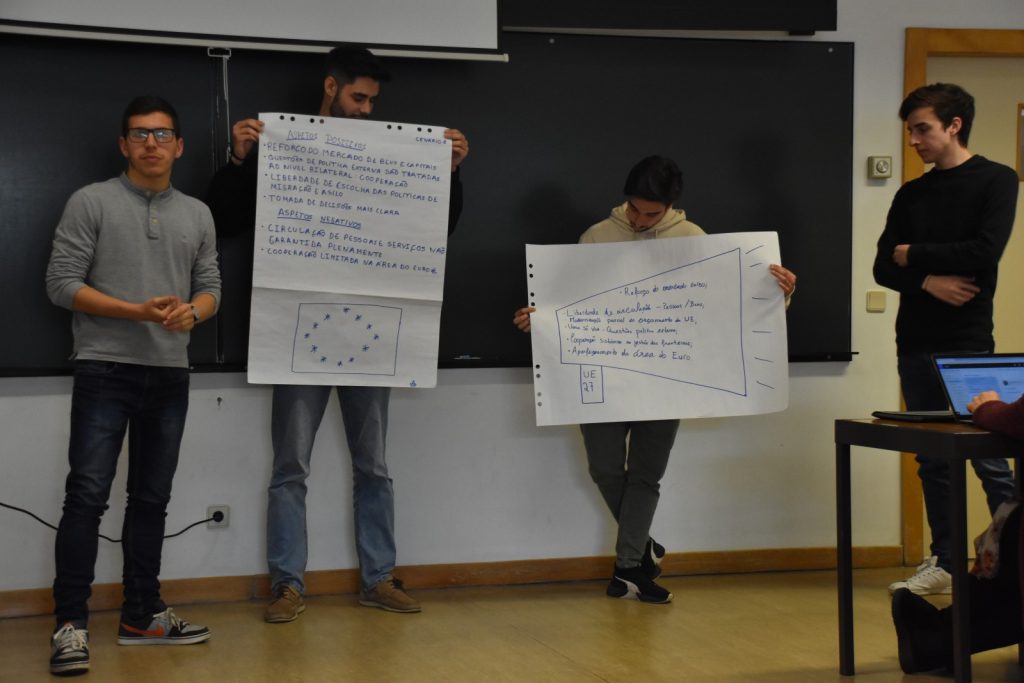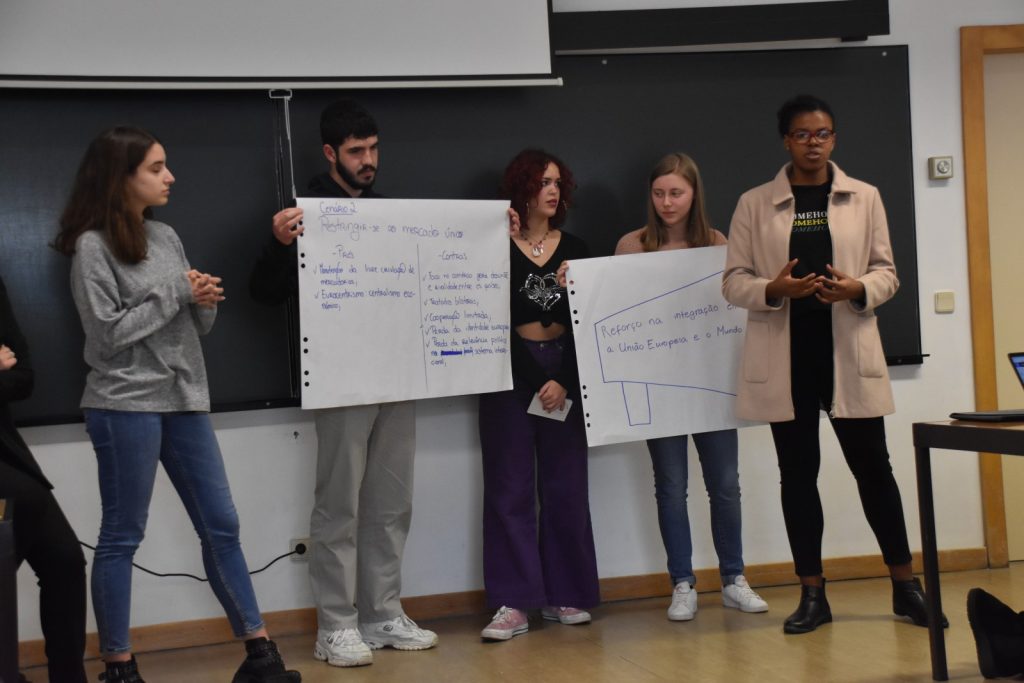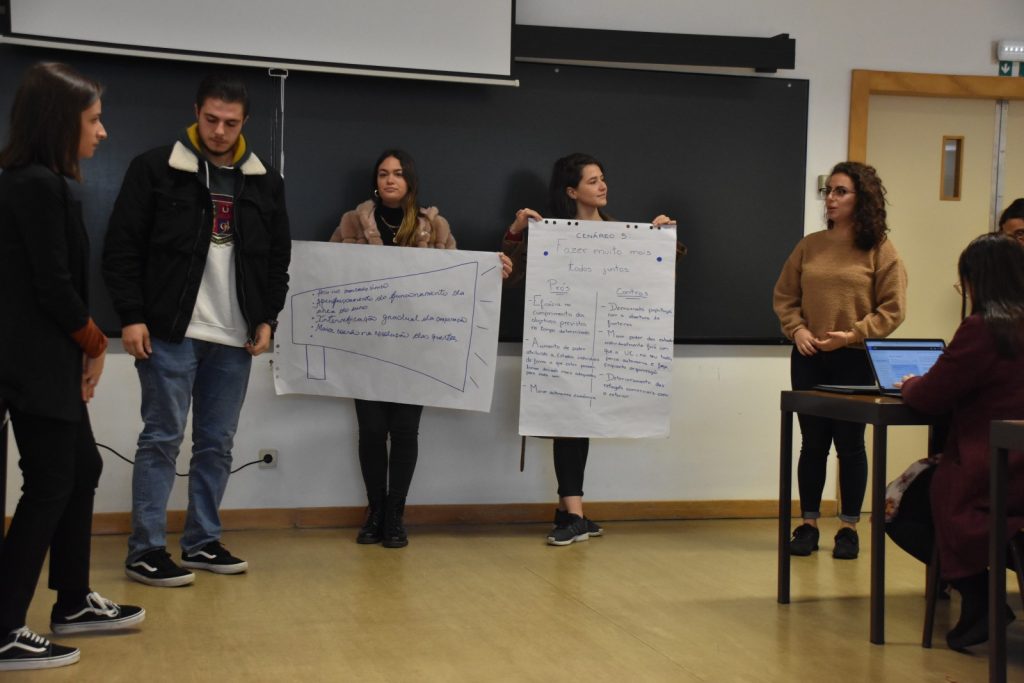 Following the groups' presentation about the scenarios they worked on, its pros and cons, and their messages for the EU, we asked students to share their perspectives on the current state of the European Union and the European Commission using green, yellow and red cards. The Green meant that they feel European Commission aligns with their interests and opinions, Yellow meaning that they somehow feel connected with the European Commission work, but they feel some lack of representation and Red signalizing that they don´t feel represented at all by the work done by the European Commission.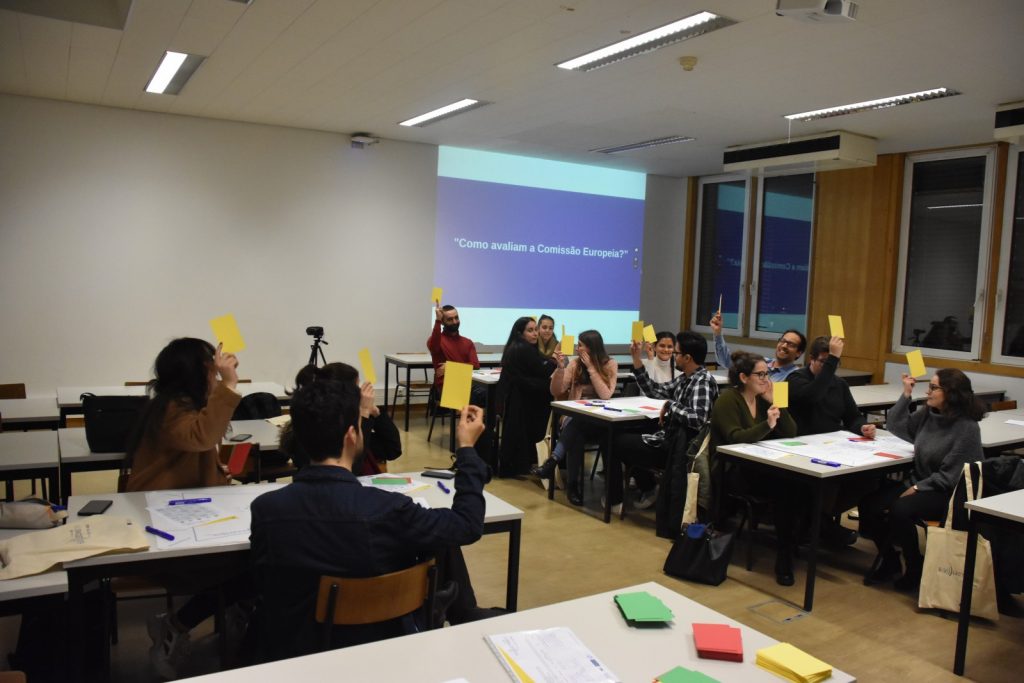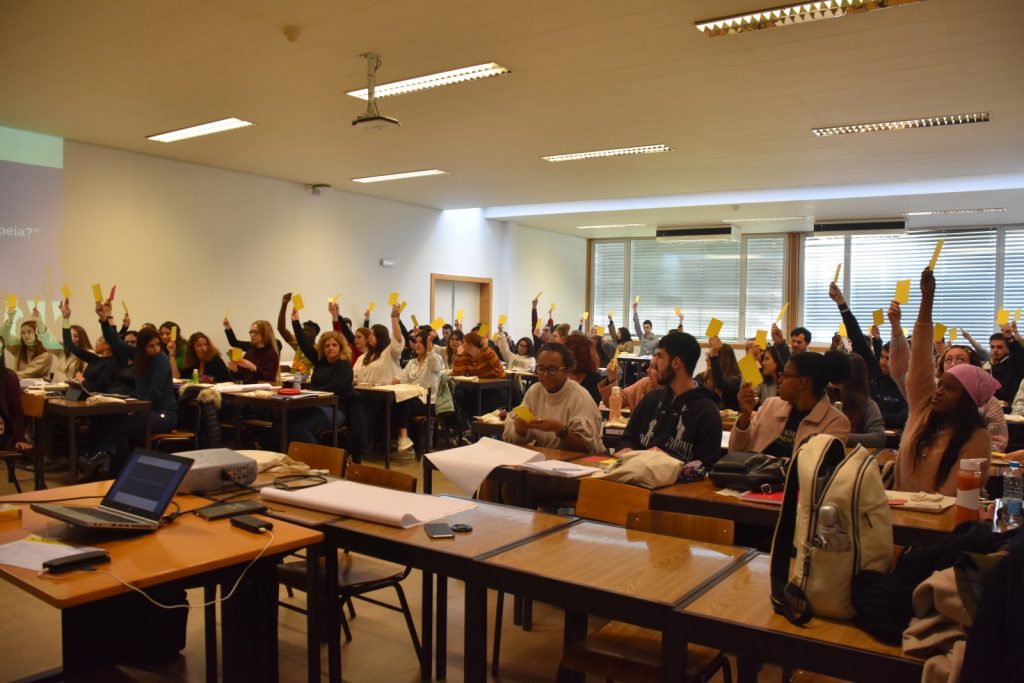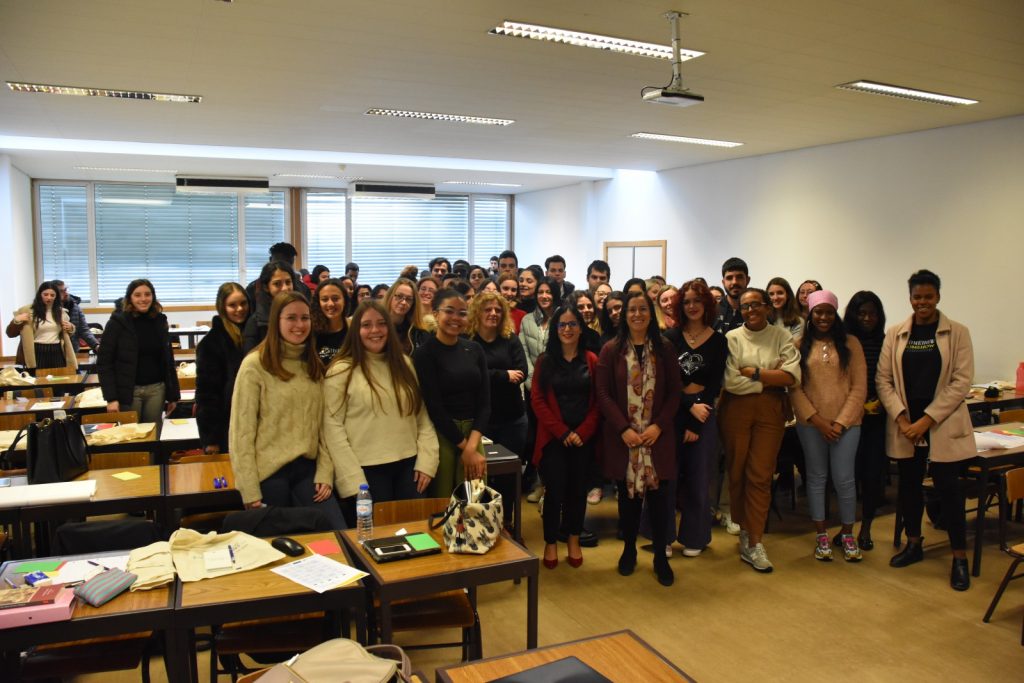 Watch the video of the event in Braga: