The Eulections'19 – Think, Decide, Change project took its roadshow to the Internet, adapting the debates and workshops to the virtual space. On December 4, 2020, the debate about the future of Europe continued with students from Universidade Autónoma de Lisboa who shared their perspectives about EU's current and future challenges.
The event took place via Zoom and included two sessions with two groups of students and involved 64 citizens, including 63 participants from the city of Lisbon, Portugal, 1 from the city of Brussels, Belgium.
We've started the sessions by presenting the project to students and after that, a small video about Europe's day. Using Menti, students shared the first word that came to their mind inspired by Europe and the introductory video.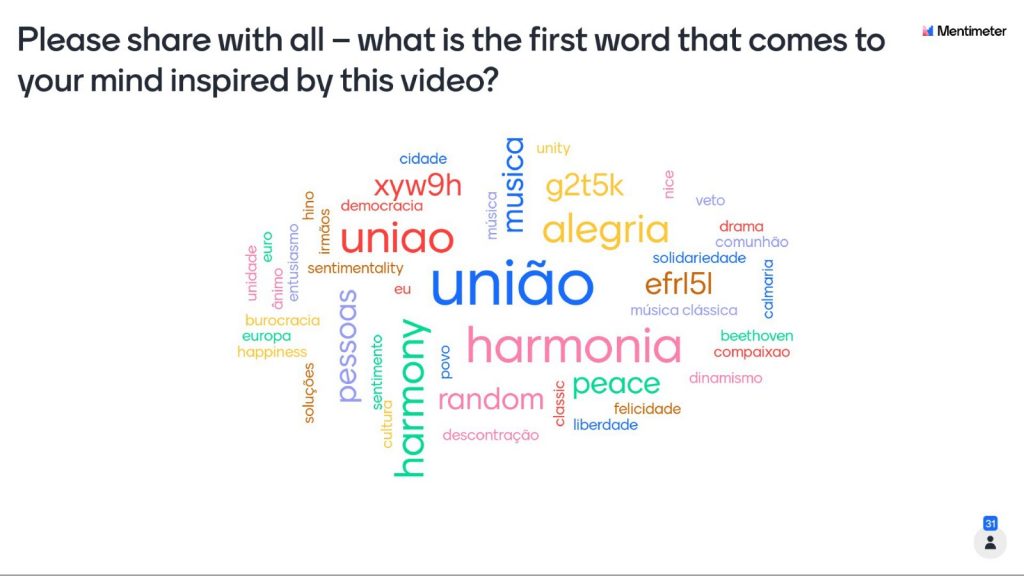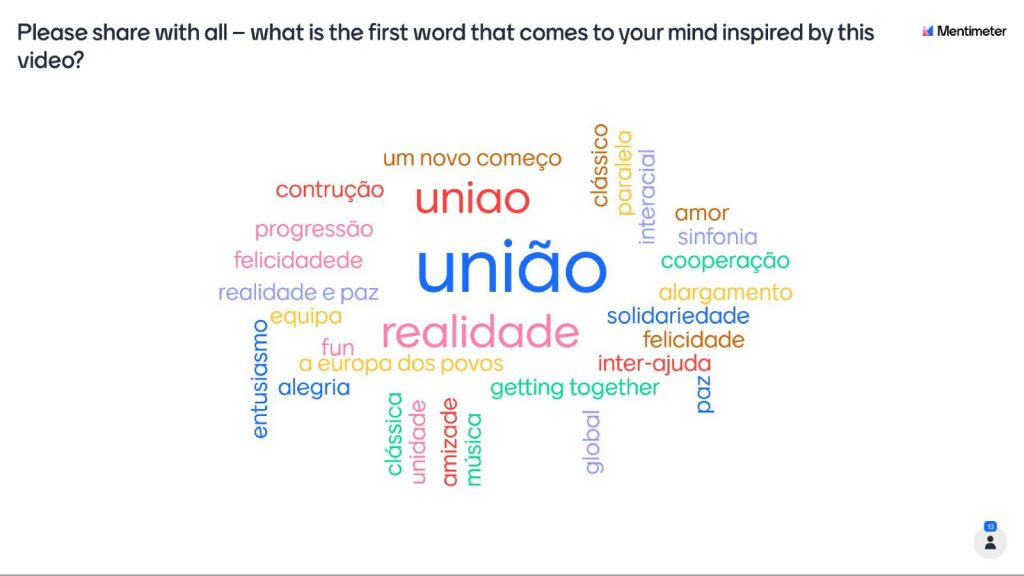 After a debate about the students' word cloud the groups watched a video about the EU's political project and answered a quiz about the history of Europe and the European Union. Those two introductory activities aimed to set the floor for the discussion about the main topic of the event, the Five Scenarios for Future of Europe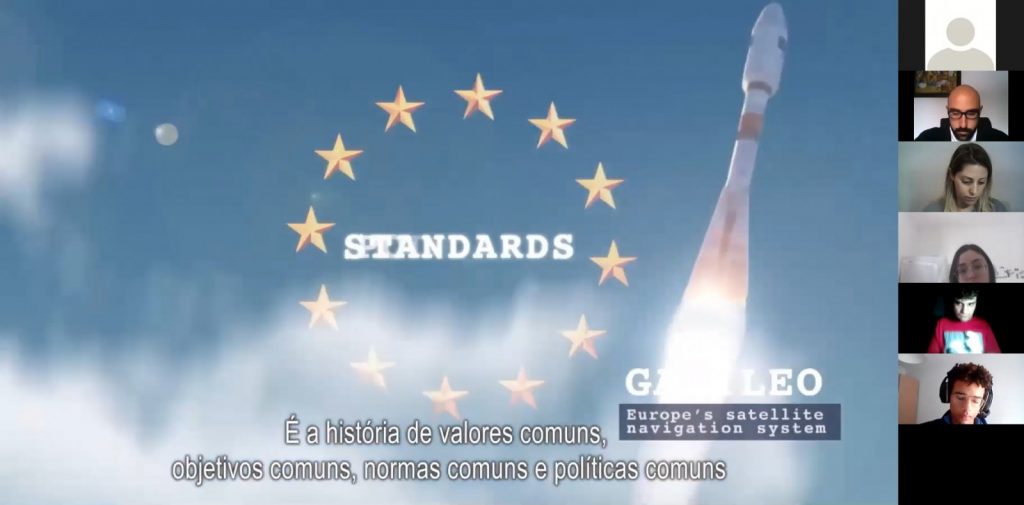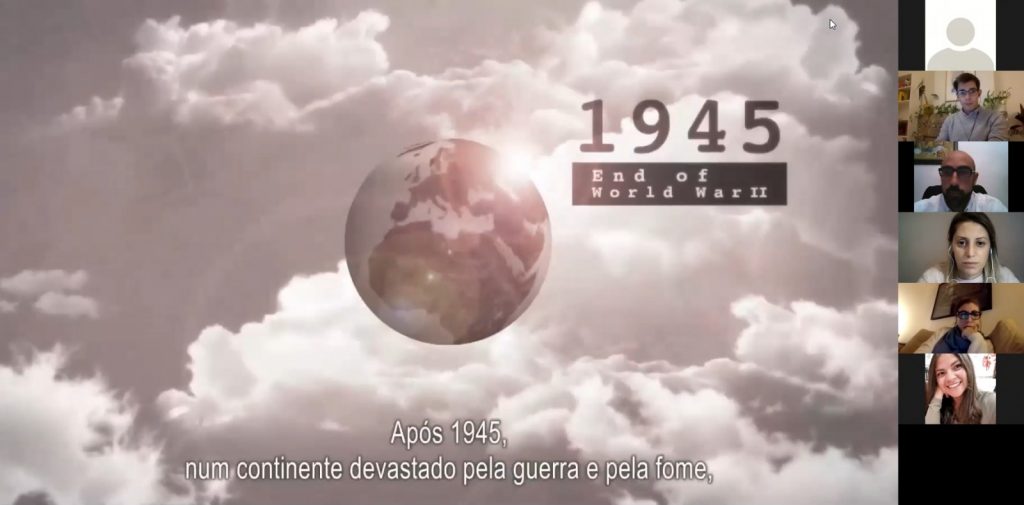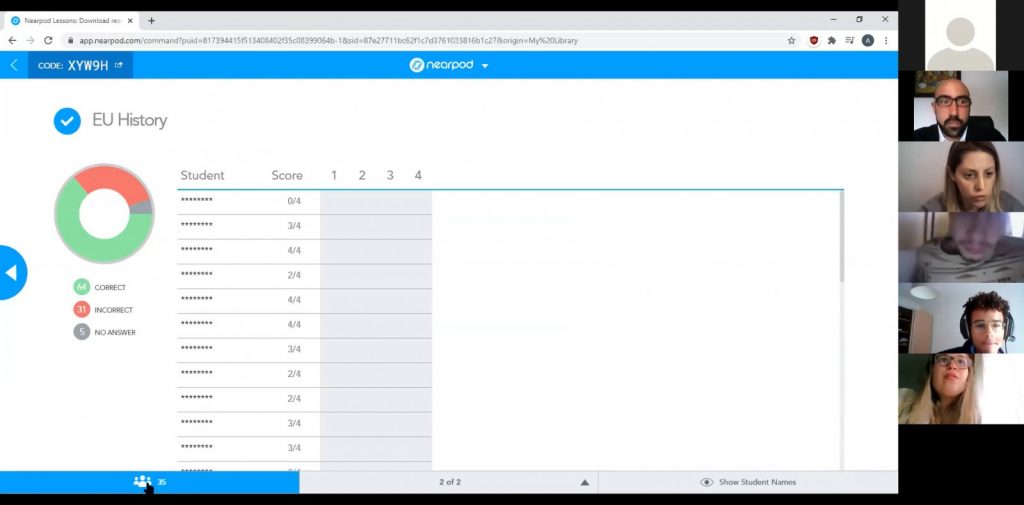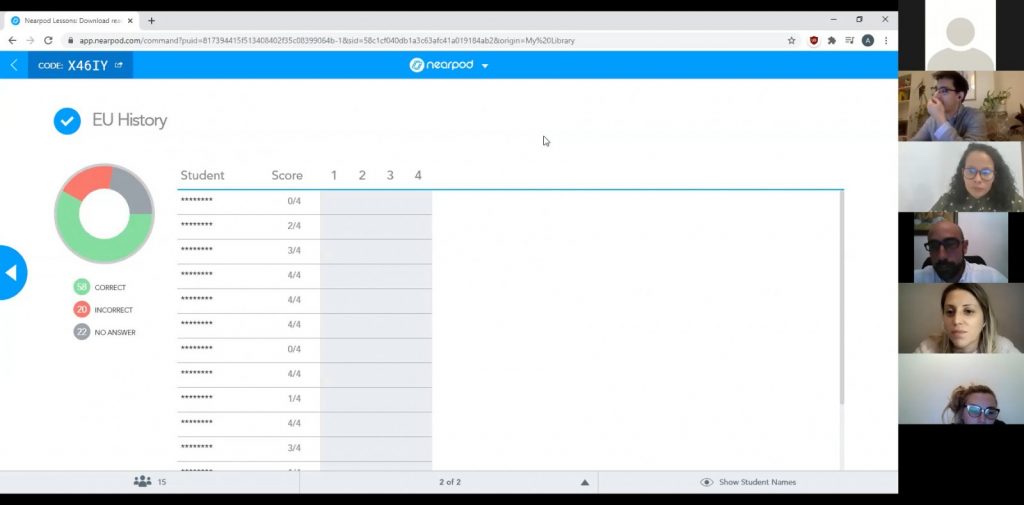 We've started by looking at the Five Scenarios for Future of Europe with a video and a presentation. After that, the two groups were organized in smaller groups in separate Zoom rooms to choose and reflect about one of the scenarios, its pros and cons. Each group chose a representative who presented the groups' main conclusions.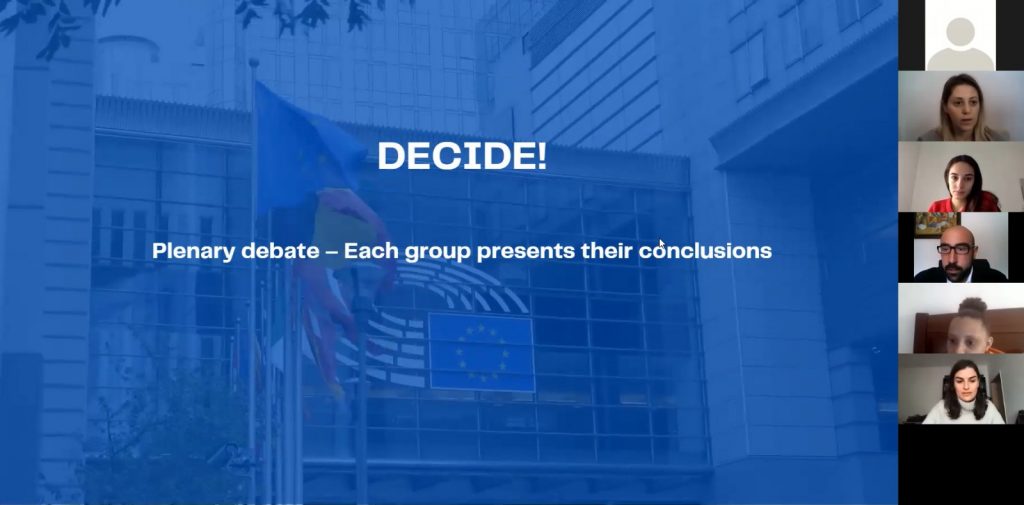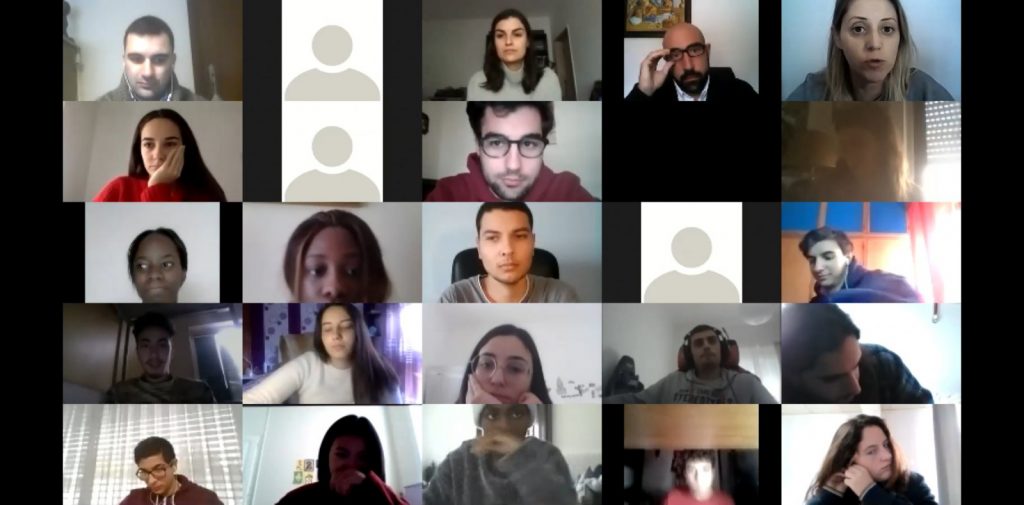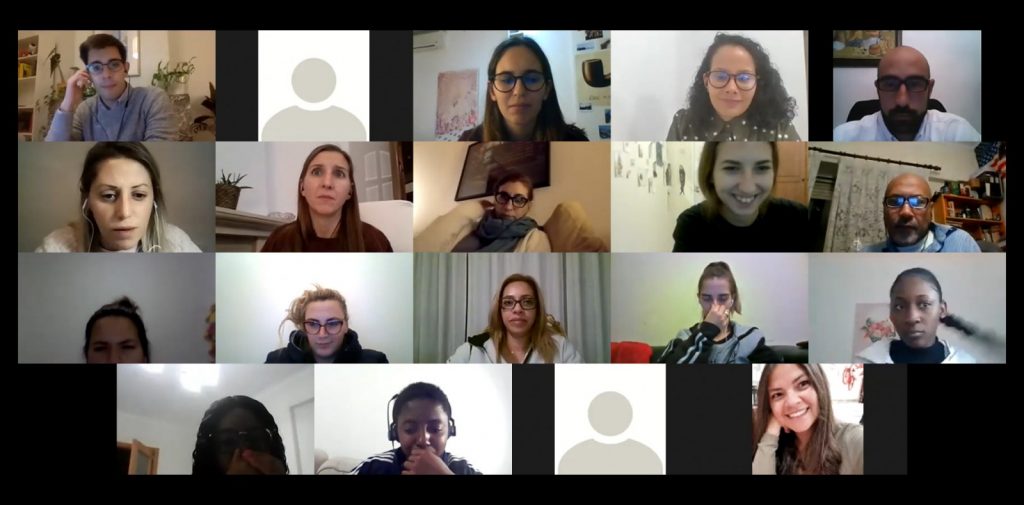 Following the groups' debate about the five scenarios, we've invited students from the workshop groups to individually choose the scenario they believed to be the best for the future of the European Union.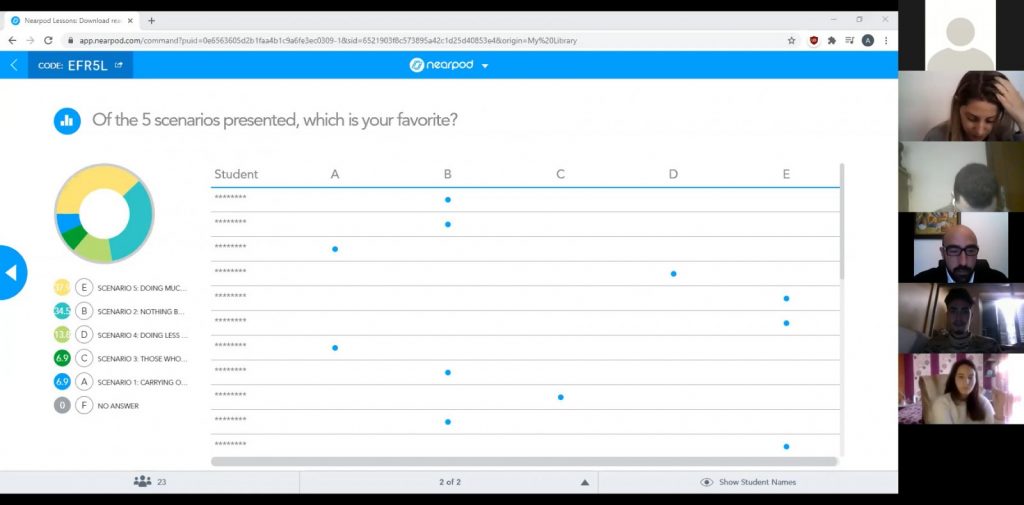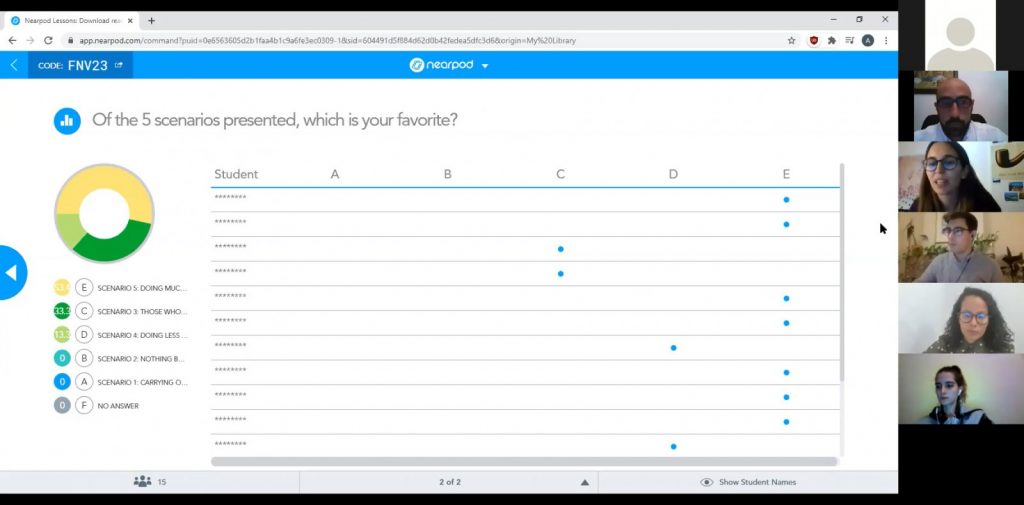 During this collective reflection, the students emphasized the importance of European solidarity, namely in response to the pandemic, and its role in reducing socioeconomic asymmetries between member states, but also recognized the need to improve coordination and solidify the European project.
Students stated the importance of bringing the EU closer to European citizens by improving its communication and information initiatives, an effort that must be also undertaken by national governments and civil society, as citizens participation in European affairs is fundamental to improve the EU.
To promote the students' engagement with the debate about the future of the European project, we've shared information about initiatives and instruments that aim to create spaces for European citizens participation, the Conference on the Future of Europe and the European Citizens' Initiative.
Considering the importance of information in the promotion of active citizenship, The ChangEU WebCourse was presented to participants as an easily accessible resource to understand key facts about Europe's history, its role and institutions and some initiatives where citizens can participate and contribute to shape its future.