The EULECTIONS'19 roadshow continued online with Universidade dos Açores on December 11, 2020. The event gathered 46 citizens, including 41 participants from the city of Ponta Delgada, S. Miguel, Azores, 5 participants from the city of Lisbon, Portugal, to reflect and collect perspectives from the archipelago, one of the European Union (EU) outermost regions, about the future scenarios for the EU.
We've started the session with the project's presentation and a short video about Europe's day and asked participants to share the words they associate with the video and Europe.
After a brief commentary about the group's word cloud, we've presented a short video about the history of the EU, followed by a quiz on this topic. Participants were invited to test their knowledge about the European project after the Second World War, before the reflection about the present and future of the EU.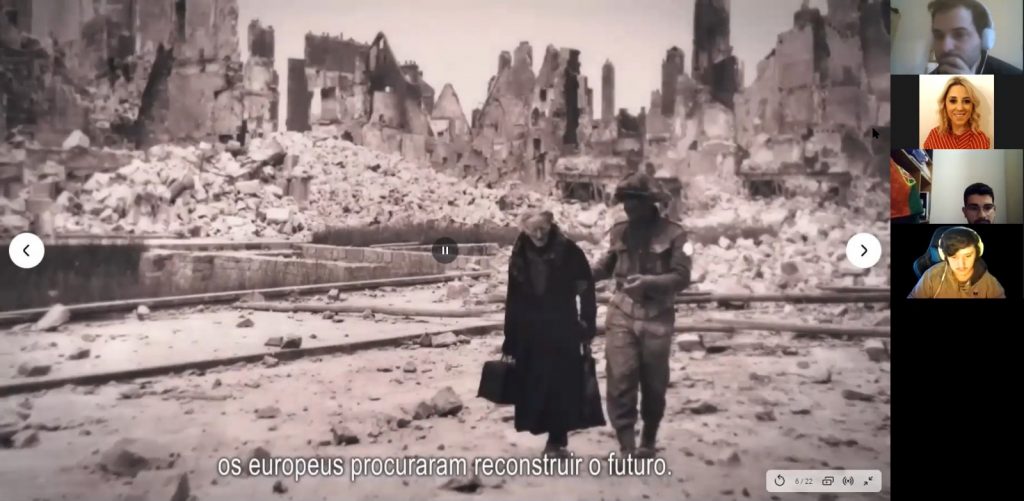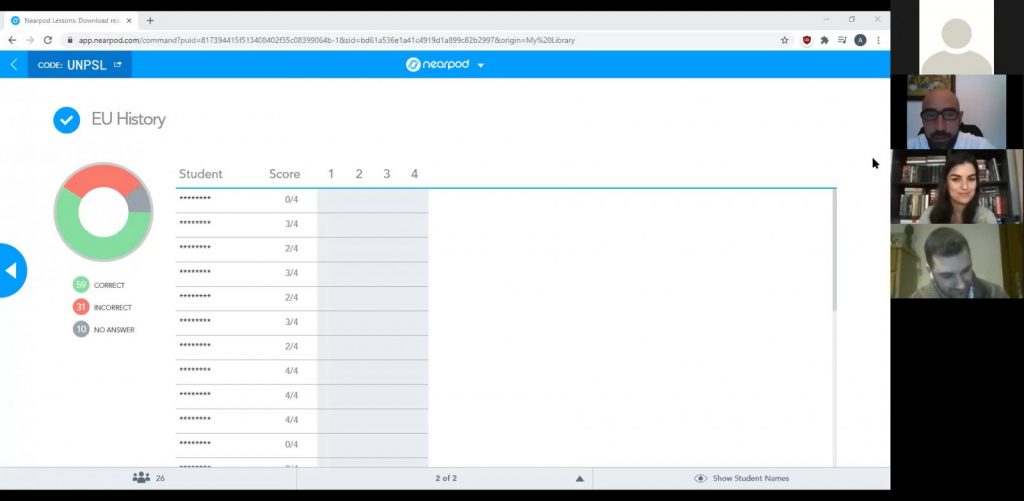 After sharing the quiz results and a brief discussion, the next activities of the workshop were focused on the current state of the EU and the possible ways forward. Having, as a starting point, a video and a presentation about the "White Paper on the Future of Europe", the participants were then divided in small groups, in different Zoom rooms, with the task of choosing and reflecting about one of the five scenarios, its pros and cons. Each group was supported by a facilitator.
Following the reflection about the scenarios, each group's main conclusions were presented and debated by the facilitators and the participants. After this collective reflection, each participant was invited to decide individually, which scenario they considered better for the future of the EU, the "citizen's scenario".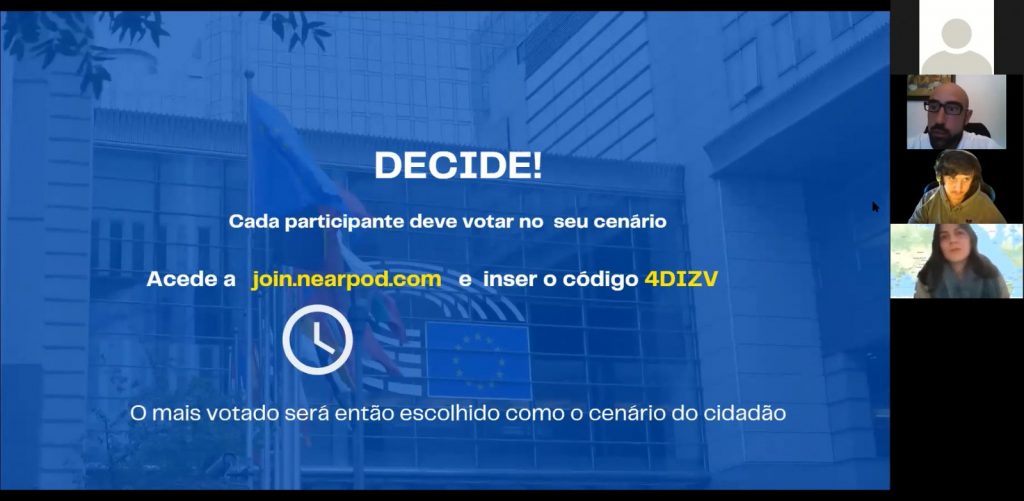 For some of the participants, the Union needs to consolidate its institutions and coordination processes to respond to challenges, as for others it needs to change to "do much more together".
Recognizing Brexit and the initial COVID19 pandemic response as pivotal moments that underscore the need to make improvements to the European project, students also recognized the importance of the EU in promoting better living conditions in the poorer regions of the continent. They've also stated the importance of European values and the fight against extreme nationalist ideas to keep united in diversity.
As for citizens' role in shaping the EU's future, students emphasized the importance of improving the Union's communication with citizens, especially from peripheral regions, and find ways to engage Europeans in the debate.
With the aim of promoting the participants interest in the future of the EU, we've share information about the Conference on the Future of Europe and the European Citizens' Initiative, key instruments to allow citizens to engage with the European project and shape its policies. Also, highlighting the importance of an informed and active European citizenship, we've shared with participants the ChangEU Webcourse, developed in the framework of the project, where they can access information about the European Union's history, role and challenges.